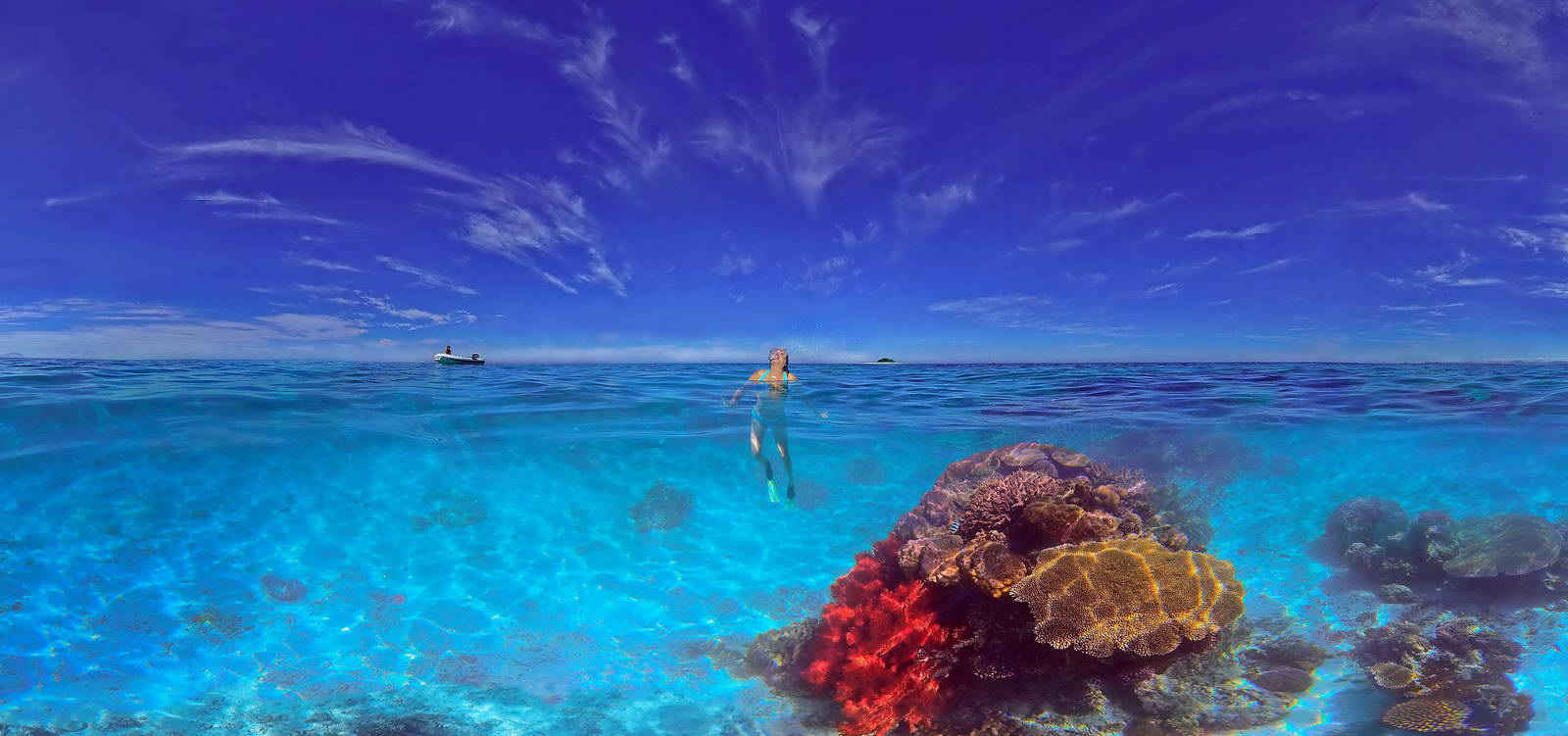 Rocket Guide to
Diving New Caledonia

Guide to the Dive Centers in New Caledonia
11 Dive Centers throughout New Caledonia will show you the very best dive sites.

World's largest lagoon

New Caledonia has the world's largest coral reef lagoon; a World Heritage Site. With 24,000 square kilometers of reefs and islands and an 1,600 km long barrier reef it offers an unlimited number of magnificent dive sites. There are 11 diving centres located in Noumea, Isle of Pines, Lifou, Ouvea, Poindimie, Hienghene and Koumac and Bourail. The Rocket Guide to New Caledonia lists all of these dive centres with their contact details and exact location.
Get your Rocket Guide Right Now »
Guide to the 34 Marine Reserves in New Caledonia

New Caledonia has an extensive network of 34 marine and island reserves. You can dive with rare and endangered sea creatures that you just won't see anywhere else. Some of the very best dive spots are only a short boat trip from Noumea.
You can see where they are on the Rocket Guide »
Guide to the Thriving New Caledonia Coral Reefs

The reefs in those areas are thriving, with an abundance and variety of marine life that must be very close to what a pristine coral reef looked like a century ago; something you won't see anywhere else in the Pacific Islands. The Dive Centers can show the best places to you and the Rocket Guide has all of the dive centers, with their contact details and available facilities.

Check them all out on the Rocket Guide»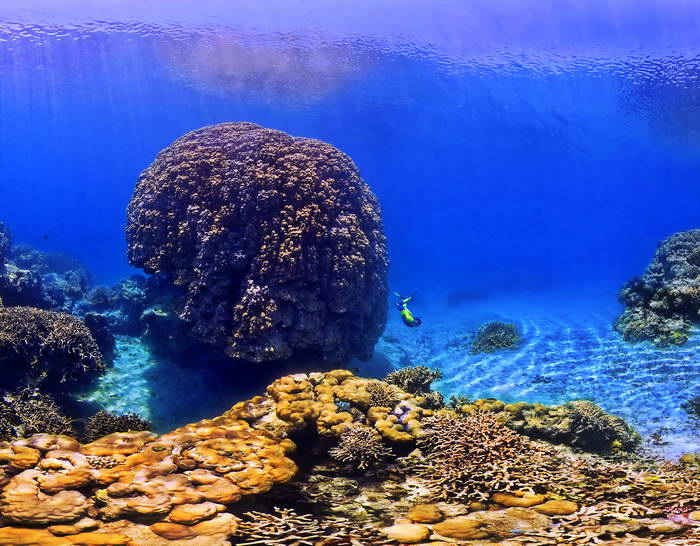 New Caledonian Corals are Alive and Well

Some of the coral heads, like this ancient massive Porites colony, are thousands of years old and still alive and well. Check out the water clarity, perfect dive conditions..

Plan your dives on the Rocket Guide »
The Photographer's Dream

New Caledonia's marine reserves protect all species of marine life and the sea creatures seem to know you won't harm them. You can swim in the middle of a cloud of colorful tropical reef fish and photograph to your heart's content.

Do a virtual tour of New Caledonia's Lagoon »
Guide to the best New Caledonia beaches
After your dive you'll totally bliss out on the white sand beaches surrounding the lagoon islands. The most amazing thing about the beaches is that you and your dive buddies are likely to be the only people in sight.
See all the beaches of New Caledonia on the Rocket Guide »