Plan your
New Caledonia Vacation like a Professional Travel Agent

The Rocket Guide was commissioned by New Caledonia Tourism to familiarize Travel Agents around the world with all of the tourism features of New Caledonia.

Plan like a pro
or see what's on the guide.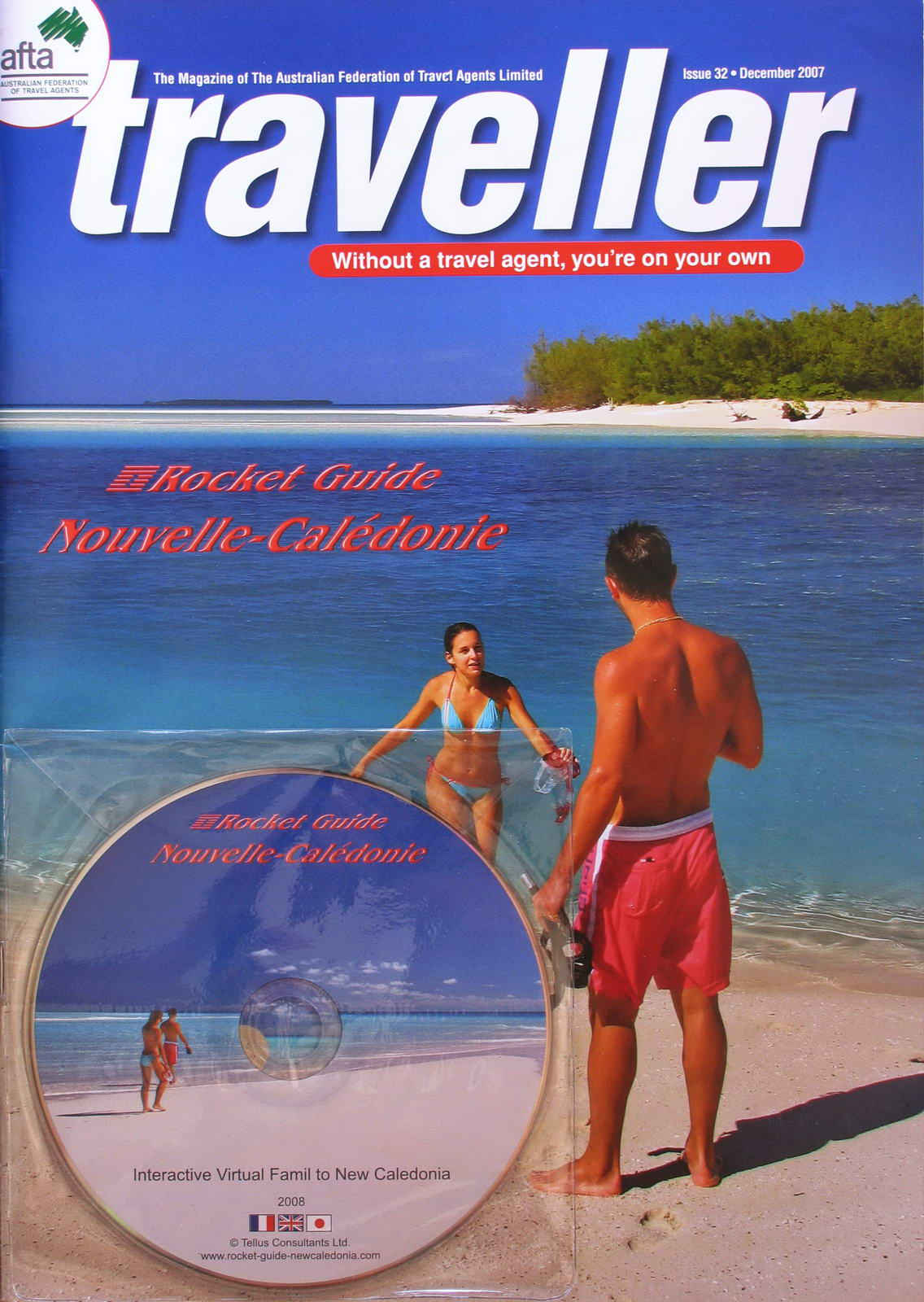 The Professional's Travel Guide to New Caledonia
We call it the Rocket Guide because it is fast and to the point. It was developed for busy travel professionals in association with the three New Caledonia provincial tourism offices and members of the New Caledonia tourism community. The Australian Federation of Travel Agents twice featured this tourism information guide on the cover of it's official magazine, Traveller. AFTA distributed the holiday guide to 6,200 travel professionals around Australia and New Zealand. Since it's first publication in 2007 we have sold over 60,000 copies.

The travel information guide to New Caledonia gives professional travel consultants a complete, highly interactive visual database of tourism information on places to stay in New Caledonia, Noumea Hotels, information on getting there, what to do when you arrive, and detailed information on contacts, communications, and points of interest. It also makes the perfect holiday guide if you are planning your own visit to New Caledonia and want the best information available to make your travel arrangements.
Save Planning Time
The Rocket Guide is an interactive program for Windows or Macintosh computers. It works on Windows tablets but not on iPads or Android tablets or phones.

"All our Consultants use Rocket Guides, both for Vanuatu and New Caledonia. We also send them out to the Travel Agents who book these destinations through us. They're a valuable tool when talking with clients, and at the recent Bridal Expo in Brisbane it was just great to be able to walk our honeymoon enquiries through whichever resort we were recommending, and show them the various room types. "
Sue Natho Essence Tours (Aust)
Become a pro Now
$29.90 Euro